Have A Member Of Our Team Discuss Your Project With You Today…
[st_nexforms id="3″ open_trigger="popup" button_type="button" button_color="btn-default" button_text="Get Started" div_margin_bottom="25″ wrapper_padding_top="0″ wrapper_padding_left="0″ wrapper_padding_bottom="0″ wrapper_padding_right="0″ wrapper_bg_opacity_slider="" id_wrapper="elm_595e6db2cfa96″ ][/st_nexforms]
Reputation management is too important to leave to chance!
Do you know what people are saying about your business online?
Most consumers today go online to read reviews before choosing companies to do business with.
Have you read the most recent reviews and are you monitoring how your company, products, and services are being described on social media?
If not, your online reputation could be in jeopardy and you don't even know it. Having a negative brand image on the internet today can seriously do some damage to your bottom line.
What is Online Reputation Management?
It involves monitoring what people are saying about your business, responding in a positive manner, encouraging positive reviews/testimonials, and publishing positive content across the web.
But it is not a set-it-and-forget-it type of deal. It takes ongoing assessment and management to ensure you build an overall positive brand image that makes consumers feel at ease when it comes to doing business with you.
Studies show that 79% of consumers trust online reviews as much as personal recommendations.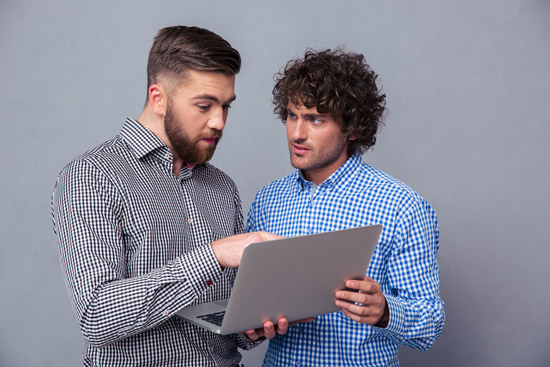 Why Online Reputation Management?
If your potential customers are getting a negative vibe about your brand when researching your company online, you can almost guarantee this is negatively impacting your ability to generate new business.
73% of consumers say positive reviews make them trust a business more

90% of consumers say online reviews impact their buying decisions

80% of consumers have changed their minds about a business based on negative reviews
Have A Member Of Our Team Discuss Your Project With You Today…
What We Do
Most business owners don't have time to continually monitor social media sites, search engines and other web sources to see what customers are saying about them. That's where we come in.
Our expert Reputation Management professionals have the knowledge, skills and tools to make sure your company's image is stellar; making it the first choice amongst consumers looking to purchase your type of product or service.
We provide a variety of reputation marketing services, including:
Online Reputation Assessment
Reputation Building
Brand Recovery & Crisis Management
Search Engine Monitoring
Review Site Monitoring & Management
Social Media Management
Content Marketing
Have A Member Of Our Team Discuss Your Graphic Design Needs With You Today…
[st_nexforms id="3″ open_trigger="popup" button_type="button" button_color="btn-default" button_text="Get Started" div_margin_bottom="25″ wrapper_padding_top="0″ wrapper_padding_left="0″ wrapper_padding_bottom="0″ wrapper_padding_right="0″ wrapper_bg_opacity_slider="" id_wrapper="elm_595e6db3187c0″ ][/st_nexforms]