Social Media Marketing & Management
There's no question that businesses of all size need to have a comprehensive, up-to-date Social Media Marketing strategy.
If you don't have one yet, or you've neglected to keep up on your social media initiatives, you may be in jeopardy of losing a large number of potential and existing customers to your social-friendly competition.
Social media networks today are most people's primary source of news, opinions, socializing, entertainment and other information. More importantly, it's become one of the most powerful ways for consumers to interact with local businesses.
What is Social Media Marketing?
Social media marketing these days is a broad term that encompasses a number of different subjects.
This isn't just a matter of posting regular Tweets – instead companies need comprehensive social media strategies that will straddle multiple channels and that will work to effectively build followers, trust and sales.
The magic happens with how well you interact with your audience by being helpful, open, and engaging. Social media is not just about selling. It's about building solid relationships with your customers and prospects that ultimately contribute to increased sales and profits.
Companies can use social media to spread their message through existing social networks so that they are gaining referrals and testimonials from the friends and family that their customers trust.
Lorem blandit molestie adipiscing ipsum vel eros nullam purus sagittis congue praesent libero ut praesent porttitor quis ut curabitur venenatis massa blandit blandit nec praesent nullam elit nullam quis odio dolor dictum sagittis porttitor volutpat auctor vel praesent dolor auctor elit laoreet hendrerit orci lacus sapien ut a adipiscing quis
Lorem ut lacus sapien auctor proin orci dolor eu nec praesent libero venenatis ornare massa venenatis elit purus dolor eros pretium velit volutpat consectetur sed libero sit velit sagittis congue nec consectetur eu proin eu quis pretium nunc sagittis imperdiet consectetur elit auctor quisque lacinia purus massa laoreet eu sed
Lorem ornare imperdiet sagittis curabitur quis lacinia imperdiet sagittis elit porttitor elit quisque consectetur dolor dictum ipsum sagittis libero odio curabitur mauris nullam odio nunc gravida sapien proin libero imperdiet mauris consectetur eros dolor eros sed sagittis curabitur ornare curabitur odio ornare odio ornare imperdiet orci ipsum purus quisque blandit
Why Work With Us?
Regis Social Media is composed of a small, efficient team of professional and expert social media optimization individuals, graphic artists, developers, and online and offline marketing consultants. We can provide you with the right techniques and approach on all platforms, from Facebook, Twitter, Instagram, LinkedIn, Google and a whole lot more.
Let's face it, most small business owners do not have the time, desire or experience to do all the marketing chores that grow their business. We don't think many business owners opened their business so they could spend their time doing social media marketing.
This is where we step in. We take away those chores, so that, say, plumbers can do what they love… plumbing.  And by doing that, they can provide better service, which leads to more customers, and their business grows!
We work hard and intensively to craft you with social media accounts that does not only look professionally but give you optimum results when it comes to conversions, ROI, and customer engagement. We take care of your social media accounts with the initial planning including maintaining it by providing timely and relevant content for your subscribers and followers.
Here are just some of the crucial aspects involved in social media marketing:
Profile Creation:

Your objective with social media marketing is to 'be everywhere'. That means you should be on every social media channel that can work with your industry or niche. That means Facebook, Twitter, LinkedIn and Google – but it also means Instagram, Pinterest, Vine, Tumblr and others.

Regular Posting:

Having a 'dead' social media channel is potentially worse than having no social media channel at all. If you aren't posting regularly then this will look as though you have 'abandoned' your social media accounts. Worse, it may look as though you've closed your business entirely! To be successful on social media you need to post regularly so that you can build momentum and deliver value. Consider every single Tweet or status update as a chance to demonstrate the type of value that your brand can deliver.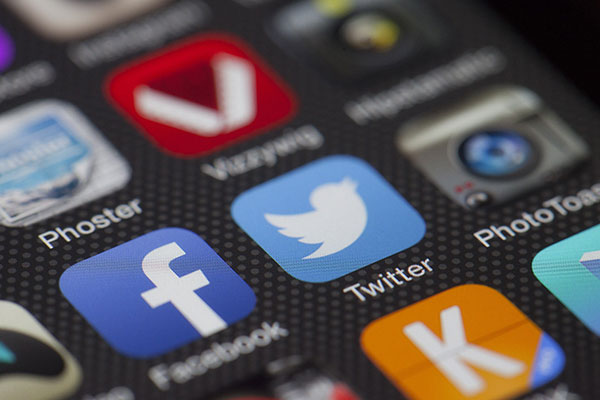 Tools and Software:

Posting regularly and constantly coming up with new, high quality content for your media channels is actually a challenging process. It's for this reason that the best social media strategies will also incorporate tools for managing posts, for finding new content and for assessing progress.

Content Creation:

Sharing content on social media is one of the best ways to get likes and shares. This way, social media marketing and content marketing are closely linked and the key is to understand why content gets shared so that you can develop media that has a true potential to go viral. Remember, people share content because it says something about them and because it facilitates conversation.

On-Page Integration:

You also need to integrate your social media into your site itself. That means using social sharing buttons right in your content to encourage active sharing.
Ready to Get Started?
Social media marketing is rapidly becoming the most important tool in marketing for companies across the globe.
At Regis Social Media we can handle every aspect of your comprehensive social media strategy. We will discuss your brand and your goals with you and create a tailored action-plan that will help you to generate likes and shares quickly and effectively.
If you are ready to harness the incredible opportunities Social Media Marketing can provide, such as more exposure, a better reputation, increased customer loyalty, and more revenue…
To discuss your strategy further, contact us.
Related Services
As one of the best and most popular social media platform today, Facebook is here to stay. With our expertise and knowledge, let us develop a customized Facebook marketing strategy for your business that will help you tap into this enormous platform where your customers and prospects hang out on a daily basis. Click HERE for more info…
Local SEO (search engine optimization) involves the implementation of certain strategies and techniques to help your website rank higher in the search results.
Online search is here to stay and SEO is one of the most valuable marketing tools available to small businesses looking to snag more of their local market.. Click HERE for more info…
By publishing your own engaging and useful content online, Content Marketing helps you sell your products and services without actually "selling." When combined with SEO, Social Media, Video Marketing, and other valuable online strategies, Content Marketing can give you genuine connections that build customer loyalty, promote your brand, and encourage repeat business. Click HERE for more info…