Our Services
Video Studio is not a video creation service. We do not build adverts or vlogs for your channel. Instead, what we're focused on is helping you to create beautiful animations, graphics and more to give your video that added professionalism and gloss.
Affordable Video Services
We offer these services at a very low rate but your viewers won't know that you didn't create all of the footage yourself, so it will make your business seem much larger and more capable. It will be our little secret!
Benefits of Video Marketing
So, what is it that makes video so powerful?
‌‌‌ Firstly, video is among the most persuasive forms of media there is.
Your likely know this already if you have ever bought anything you saw advertised on TV, or voted for a political party based on their TV ad.
‌‌‌ Video has the power to persuade because it can utilize sound and visuals together in order to combine swelling music with just the right amount of pathos. We can see the speaker gesticulate and emote and we can feel their emotion. This just isn't possible with written content or with static imagesYour likely know this already if you have ever bought anything you saw advertised on TV, or voted for a political party based on their TV ad.
‌‌‌ Finally, and perhaps most importantly though, video can instill trust and authority. Anyone can create a blog post but creating a video with high quality production values requires skill, tools and a lot of money. Or does it?
Videos are more engaging than other forms of marketing too because they are multi-sensory and because they don't require input from the user. Reading requires effort but if you land on a website and then it instantly starts telling you why you should order X service, then you are likely to listen.
It's why so many of us will have stayed up until 3am watching bad quality TV…
Research conducted by Wyzowl found that conversion rates on a sales page could increase by as much as 80% simply by adding a video!
But there's more. Similar research found that 75% of users that watched a video explainer on a website would go on to buy the product. That's huge. And it makes a lot of sense when you consider that videos can explain a subject much more thoroughly than a picture or even an article.
High quality video can drive conversions, engage your audience and build trust and authority like no other form of marketing.
Don't See What You're Looking For?
Haven't found the service you're looking for? Then just get in touch! We offer a flexible and versatile range of products, so drop us a line and we'll happily discuss your requirements.
Clients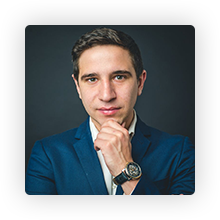 Curabitur ultrices sapien ac metus semper euismod eu consectetur dolor. Donec in eros eu augue vestibulum ullamcorper eget nec neque. Vestibulum mollis metus.
John Doe
New Media LLC, CEO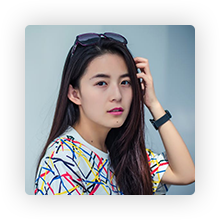 Sed dignissim lectus nibh, quis tempus neque laoreet ac. Curabitur ut arcu tincidunt, euismod ipsum et, fringilla tortor. Mauris eu eros turpis. In ut lacus.
Jessica Doe
Cranberry Media, CEO